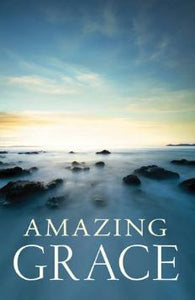 Amazing Grace: Tract
£225

£2.25

Save £0.74
Tax included.
---
---
Newton penned the words:
Amazing Grace — how sweet the sound — that saved a wretch like me! I once was lost but now am found, was blind but now I see.

'Twas grace that taught my heart to fear, and grace my fears relieved; how precious did that grace appear the hour I first believed!

Through many dangers, toils and snares I have already come; 'tis grace hath brought me safe thus far, and grace will lead me home.
At the age of 39, the former slave trader became a pastor. He dedicated the rest of his life to sharing with others the good news of the gospel: that Jesus Christ had come to 'seek and save the lost.' (Luke 19:10).
25 Tracts/