A Very Noisy Christmas
£350

£3.50

Save £0.49
Tax included.
---
---
Some people think that Christmas was a "Silent Night". Far from it. It was filled with shouting, singing and screaming! It was as noisy as any of our Christmas celebrations.
This fun and fresh retelling of the Christmas story comes with invitations to make some noise, so that children can join in as parents read to them. But it also shows children that at the heart of the Christmas story is something we should all be quiet and see: God's Son Jesus was born, so that we can be friends with God forever. Now that's something worth shouting about!
A wonderful Christmas gift for children aged 2-6 years old.
Author: Tim Thornborough is the Creative Director at The Good Book Company. He is series editor of Explore Bible-reading notes, and has contributed to many books published by the Good Book Company and others. He is married to Kathy and has three adult daughters.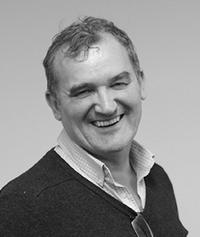 Illustrator: Jennifer Davison is an illustrator from Northern Ireland. She works at home, in her little studio packed full of children's books and toys. Jennifer has worked in the animation industry but she recently left to pursue her passion for children's picture books.
---
We Also Recommend