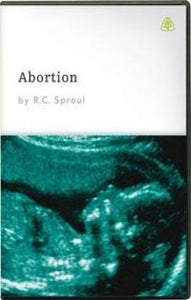 Abortion DVD
£1750

£17.50

Save £6
Tax included.
---
---
Six 30-Minute Messages.
"Like no other contemporary issue, abortion raises fundamental questions of law, philosophy, religion, and justice. R.C. Sproul's series navigates this complicated terrain with style and a deep commitment to examine objectively the case for and against abortion. Highly recommended."
— J.C. Willke, Former President of the National Right to Life Committee
If you would like to be able to present an intelligent, well-reasoned defense of the unborn without engaging in a shouting match, this series can help. Abortion: A Rational Look At an Emotional Issue can give you the confidence you need to influence our culture with the truth about the value of life.