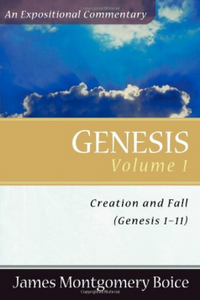 Genesis, Vol. 1: Creation and Fall (Genesis 1-11)
£1425

£14.25

Save £4.74
Tax included.
---
---
What can we gain from studying the Book of Genesis? According to James Montgomery Boice, starting at the beginning of everything causes us to think about God and to understand ourselves as fallen, yet redeemable. This knowledge not only deepen our understanding of the Christian faith but also enhances our ability to impart the gospel's truth to a world desperately in need of it.

The first in a three-volume series on the Book of Genesis, Creation and Fall shows how the story of redemption--essentially all of Scripture--has no significance apart from the story of creation and fall. These first eleven chapters of Genesis establish the relationship of God to the cosmos and to all peoples of the earth. Topics covered in volume 1 include:

-In the Beginning (1:1)
-Is the Fall a Fact? (3:1-6)
-Only Evil All the Time (6:5-8)
-The God Who Remembers (8:1-19)
-The Test of Human Government (9:1-7)
-The Tower of Babel (11:1-9)
About the Author
James Montgomery Boice (1938-2000) was senior pastor of Tenth Presbyterian Church in Philadelphia, Pennsylvania. He was also president and cofounder of the Alliance of Confessing Evangelicals, the parent organization of The Bible Study Hour on which Boice was a speaker for more than thirty years.