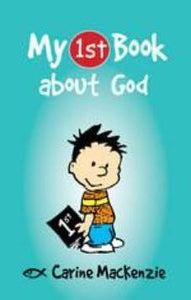 My First Book About God
£175

£1.75

Save £0.75
Tax included.
---
---
Our chief purpose in life is to glorify God and enjoy him forever. God has revealed to us so much of his character and work in creation and providence and the Bible to help us to do this.
We will never grasp the great extent of his being but we can enjoy the little that we do understand. We cannot see the beauty and wonder of the whole world but we can enjoy even the view of the garden from the kitchen window or simply the little bird in the sky.
I pray that as you use this little book, you will see something of the wonder, majesty and glory of God. May this book help you to thank God for what he has told you about himself and then you will glorify and enjoy him.
---
We Also Recommend